While this is a time of year for gift giving, in a number of countries, notably the Netherlands, the day for gift giving is St. Nicholas (or Sinter Klaas) Day, on December 6th. And this time of the year, in honor of the Dutch colonialization and influence in this are, the Bergen County Historical Society celebrates Sinter Klaas Day.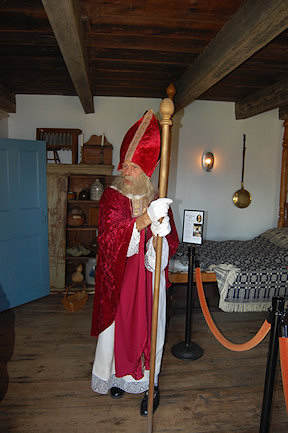 And what better figure to help celebrate Sinter Klaas Day than Sinter Klaas himself? As the patron saint of the Netherlands, he cuts a properly dignified figure, as opposed to the jolly Santa Claus of the United States. In colonial times, he was accompanied by his more kid-friendly assistant, Zwarte Piet (Black Peter), but he is not appearing as much these days, due to the controversy of his Moorish background and accusations of racism.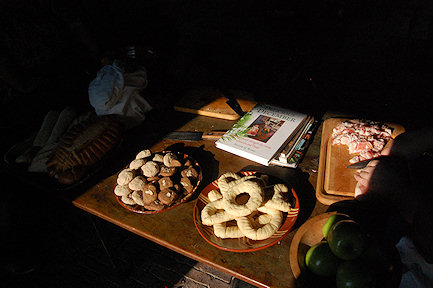 In the Outdoor Kitchen, various treats were being prepared, along with demonstrations of cooking techniques dating from the 17th and 18th centuries.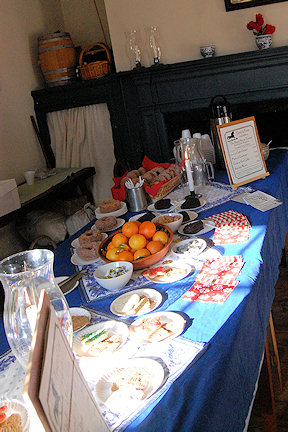 A table of treats was also made available to visitors, all at a reasonable price.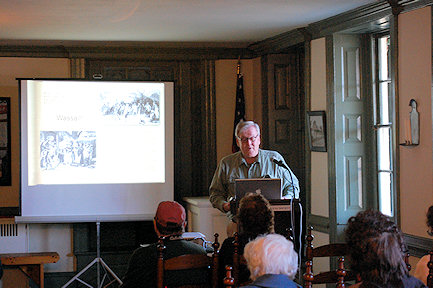 And, finally, historian and past Bergen County Historical Society President Kevin Wright was on hand to give a lecture on "A Light in the Winter; Holiday Traditions."