On the shores of Cooper's Pond, on December 5th, 2015, the town of Bergenfield, assisted by the South Church, welcomed in the Christmas holiday season with their annual "Holiday in the Park!" celebration.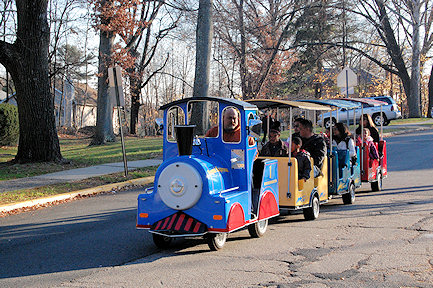 The Christmas Train is on its way, delivering children and parents to the fair. And around it, for that matter.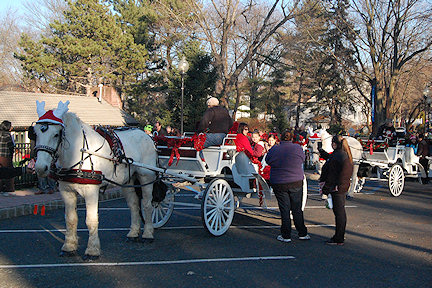 Santa arrived in Horse drawn carts although the carts looked like they were trying to be sleighs, while the horses were trying very hard to look like reindeer.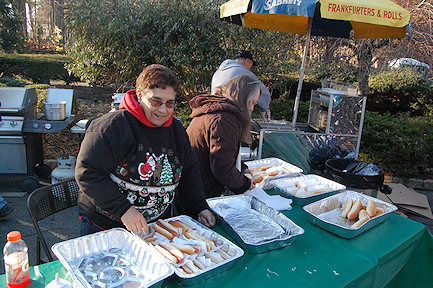 The town provided hot dogs to all, as long as they lasted (which was quite a long time).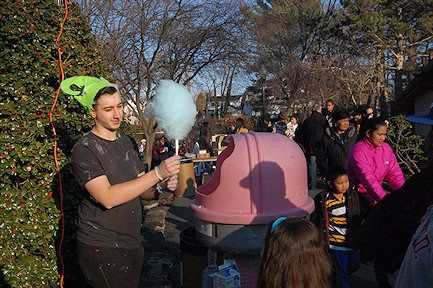 Elves were on hand (and dressed for the unseasonably warm weather), serving up cotton candy (getting quite a bit of it on themselves).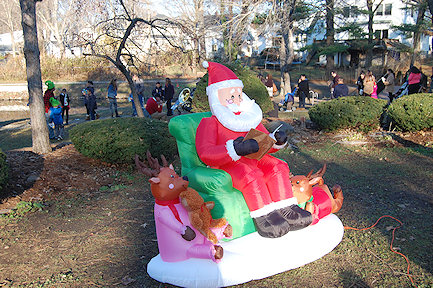 Alas, even reporters had to stand on line to photograph Santa, but the town provided this reasonable facsimile for those waiting on line to view.