The weather outside was far from frightful, but Dumont's annual Winter Festival was so delightful on December 4th. And, although the gateway to the festival was broken, and couldn't be set up, it did little to damp the enthusiasm of the crowd who came to see the tree lighting, greet Santa Claus, and join in the general celebration.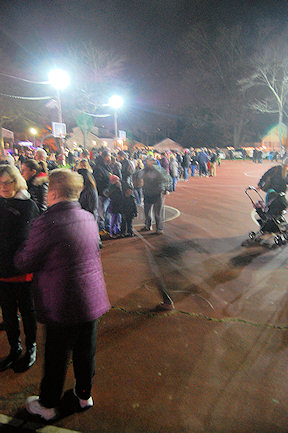 There was certainly plenty of anticipation, as parents and children patiently waited on line to visit Santa.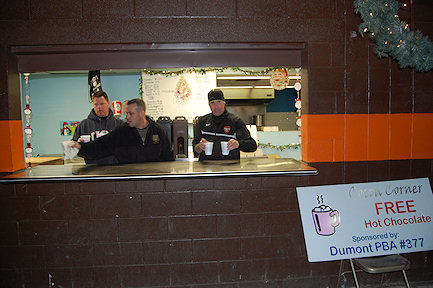 To keep everybody warm, there was plenty of hot chocolate being handed out by the members of the 377 Local (Dumont, of course) of the New Jersey Policemens Benevolent Association.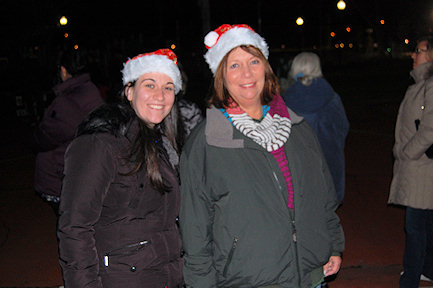 Ellen Zamechansky (right), who was key to organizing the festival, was on hand to make sure everything was running smoothly, but was able to take time to greet people (and pose for news photographers!).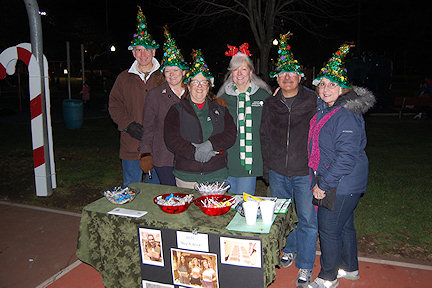 Our friends at the Dumont Shade Tree Commission were on hand to tell people that, even in the winter, trees are still an important part of the community (not that handing out candy isn't important, too).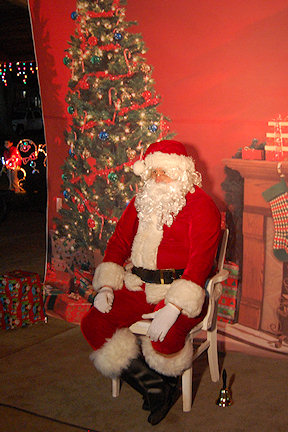 One of the highlights of the Festival was the arrival of Santa Claus on his sleigh (which looked suspiciously like a fire truck).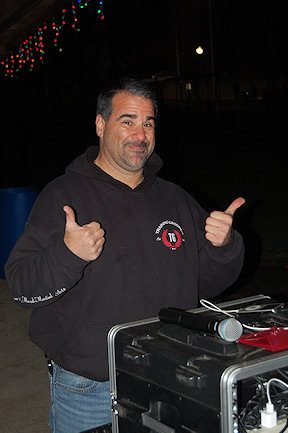 Anthony Schiraldi of Dumont Engine and Rescue Company 3 provided DJ services.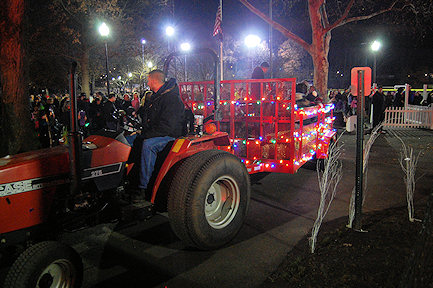 Although the lamented D'Angelo Farms is no longer available to provide the hayrides, the Dumont Department of Public Works has stepped in and provided their own for the community.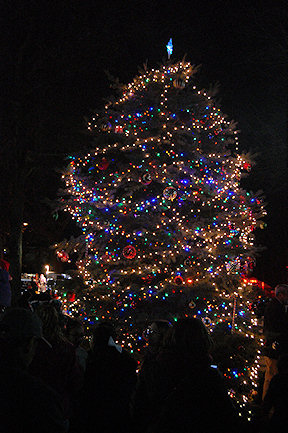 The lighting of Dumont's Christmas Tree went on without a hitch.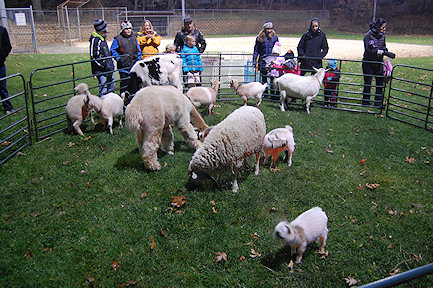 And, as usual, Jack's Petting Farm was on hand, enjoyed by all the kids (and many parents)
Also, as usual, the Festival was a big success!