The local carnival scene is starting, and the New Milford/Teaneck Elks have opened the curtain with their annual Carnival. This year, instead of having it in the Elk's parking lot, they have moved it to the larger parking lot outside the New Milford Swim Club, behind and just south of Borough Hall.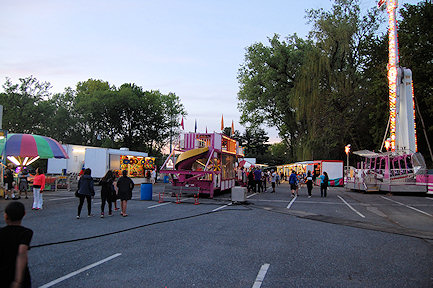 The carnival has a lot more room to move around, which will be great for the weekend crowds. Once again, the facilities have been provided by McDaniel Brother Shows.    
Pony rides (5 tickets) are available this year, where the kids have a choice of riding Snuggles or Cocoa.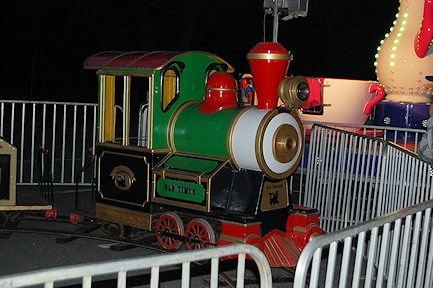 Other rides for the children include the Train Station (pictured, 3 tickets), Tea Cups (3 tickets), Caterpillar (3 tickets), Jungle of Fun (3 tickets), the Sooper Jet (4 tickets) and Kiddie Corvettes (3 tickets).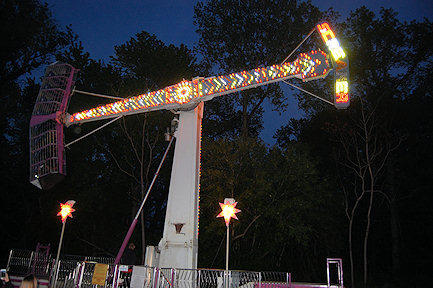 For the teen and older crowd, there are rides like the Screamer (5 tickets), which, from the sounds emitting from it, certainly earns its name.
Other teen-adult rides include the Octopus (pictured, 5 tickets), Graviton (5 tickets), and the Hustler (4 tickets).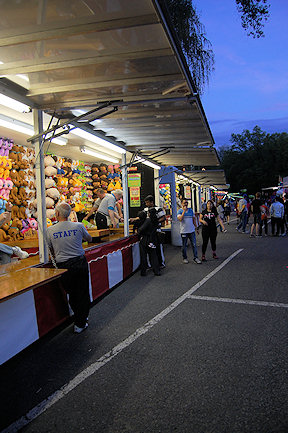 There are, of course, all the standard carny games, staffed by volunteers from the New Milford/Teaneck Elks.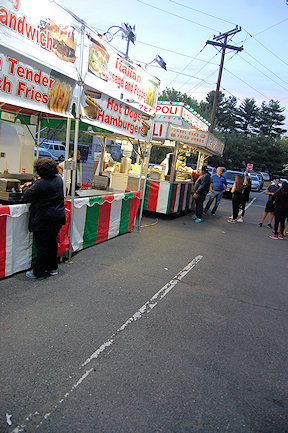 There is plenty of food available, too, including hot dogs, burgers, Italian sausage, chicken tenders, cotton candy, lemonade, zepolli, and deep fried Oreos.
The carnival will be running from Wednesday, May 11 to Saturday, May 14th, 6PM - 10PM (opening at 5PM on Saturday). Tickets are $1.25 for a single, 20 for $20, and 45 for $40. On Thursday and Saturday, they will be having a Pay One Price ticket.
The sponsors include East Coast Fire Systems of Bergenfield, Shop-Rite of New Milford, Dave Miller Real Estate Broker of Dumont, Big Jim's Pizza of New Milford, Rueger Electrical Contracting, of Kenilworth, Holy Name Medical Center of Teaneck, Gordon's Plumbing and Heating, Dumont, Soprano's Pizzeria of New Milford, Subrizi Construction of Maywood, NVE Bank of New Milford and A Laundry Chute of New Milford.