It's September, and the time of the season for many towns in the MidBergen area to have their annual town days. The nice temperatures are set off, however, by the higher chance of rain. But the town of Dumont decided to chance the predicted rain, and, although there was a brief shower, it did not rain out the enthusiastic attendees at the 2015 Dumont Day celebration.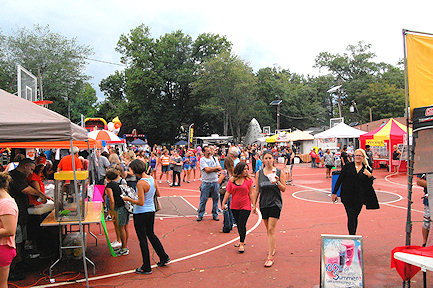 As you can see, the people from Dumont and the surrounding areas didn't let a little rain upset them, either, as they showed up in droves to visit the best the town of Dumont had to offer.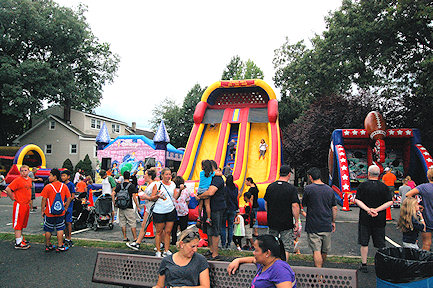 Of course, as usual there were plenty of rides for the kids, and while they were full, the lines were not too long; an excellent balance of fun and fundraising.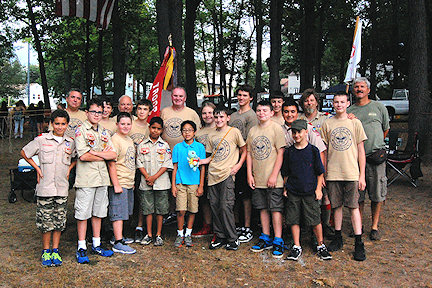 Boy Scout Troop 64 made their annual appearance, setting up their rope bridge, and, in this case, posing for photos.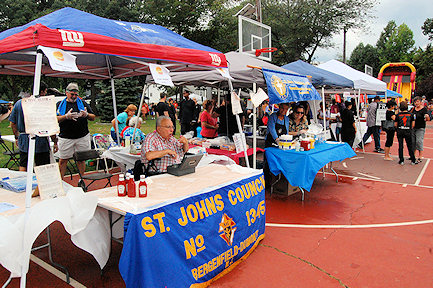 Local groups, like the St. John's Knights of Columbus and their sister organization, the Columbiettes, were there, raising money for their various causes.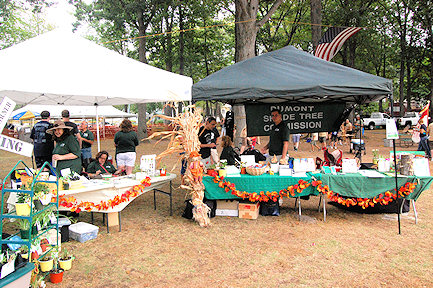 And we cannot forget our dedicated friends at the Dumont Shade Tree Commission, giving out information to keep the trees healthy and the people who take advantage of their shade and beauty happy.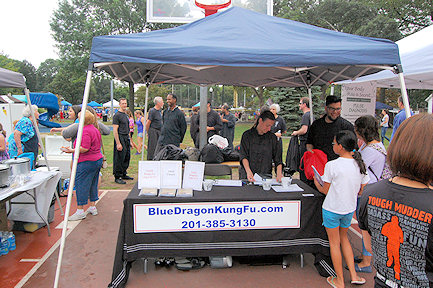 And local schools and businesses, like The Blue Dragon School of Martial Arts (which also put on a demonstration on the stage) were well represented.
And we had some good for the town, as well, such as the Dumont Social Services and Food Pantry, selling pizza slices and Chicken Parmesan sandwiches while collecting non-perishable good for Dumont's hungry.
The weather held out, the people showed up, and the day was a big success!